WOW this is a old school Toro for sale
---
Came across this one for sale local for $125 Supposedly runs good but think I'll pass LOL More of a museum piece IMHO but kind of cool.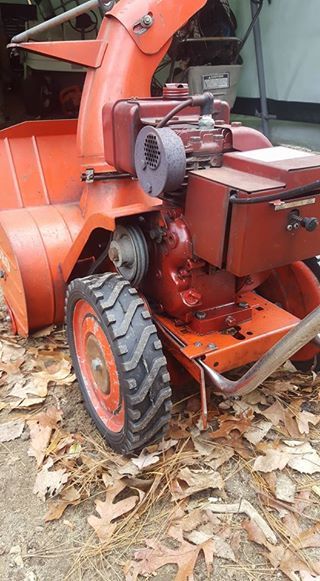 ---
Last edited by Dauntae; 11-26-2016 at

10:46 AM

.
Post Thanks / Like - 0 Thanks, 1 Likes, 0 Dislikes
SAVAGE420
liked this post
Senior Member
I just recently seen a real old bobcat on the local Craigslist,they claimed it ran perfect..it looked pretty clean for its age..
---
2017 Ariens 24 deluxe 921045
2005 Ariens 8526 932105(sold)
Ariens ss522 (sold)
Offer $75. and become the hero of the forum!
---
2016 Ariens Professional 28
2017 Toro Power Clear 721R
2018 Simplicity Select 1024
Post Thanks / Like - 0 Thanks, 1 Likes, 0 Dislikes
SAVAGE420
liked this post