Auger Lock on ST300 - Yay or Nay
---
ST324P

Auger won't lock when both handles are depressed.
I can't recall if it worked when I did the initial test when I assembled it..

Anyone one the answer to where to eyeball....I presume it's some interlocking rod between the 2 levers ?

Just walked back in. Brewing in some tea and dethawing for a bit.
Going to get some wrench time in a bit. Need to lower my skids as well and I'll have to check to see if the scraper bar is fixed or not. It's leaving too much snow on the flats.

The sales brochure and manual seems to suggest that there is a Auger Lock.
The hardware/parts list seems to suggest it's part of it.
The hardware on my unit seems to have everything on it (per the parts breakdown)
Just can't make heads or tails on what is amiss.
---
Last edited by mobiledynamics; 01-28-2016 at

09:46 AM

.
With the engine off, press right lever down and while looking at it press drive and there is a rod with a latch or hook that holds Auger lever down. could be a pin was not installed correct at factory. Should be a simple fix as it is all under the dash right at waist level.
---
2014,TORO 1128 OXE Power Max HD
Could be a simple adjustment issue my neighbour has his shed locked so I can not get a picture of how his is working. give me 15 minutes or so.
---
2014,TORO 1128 OXE Power Max HD
Well from the way I see Husky has a better inter lock than my Toro. First picture is of left side the drive lever and cable hook up.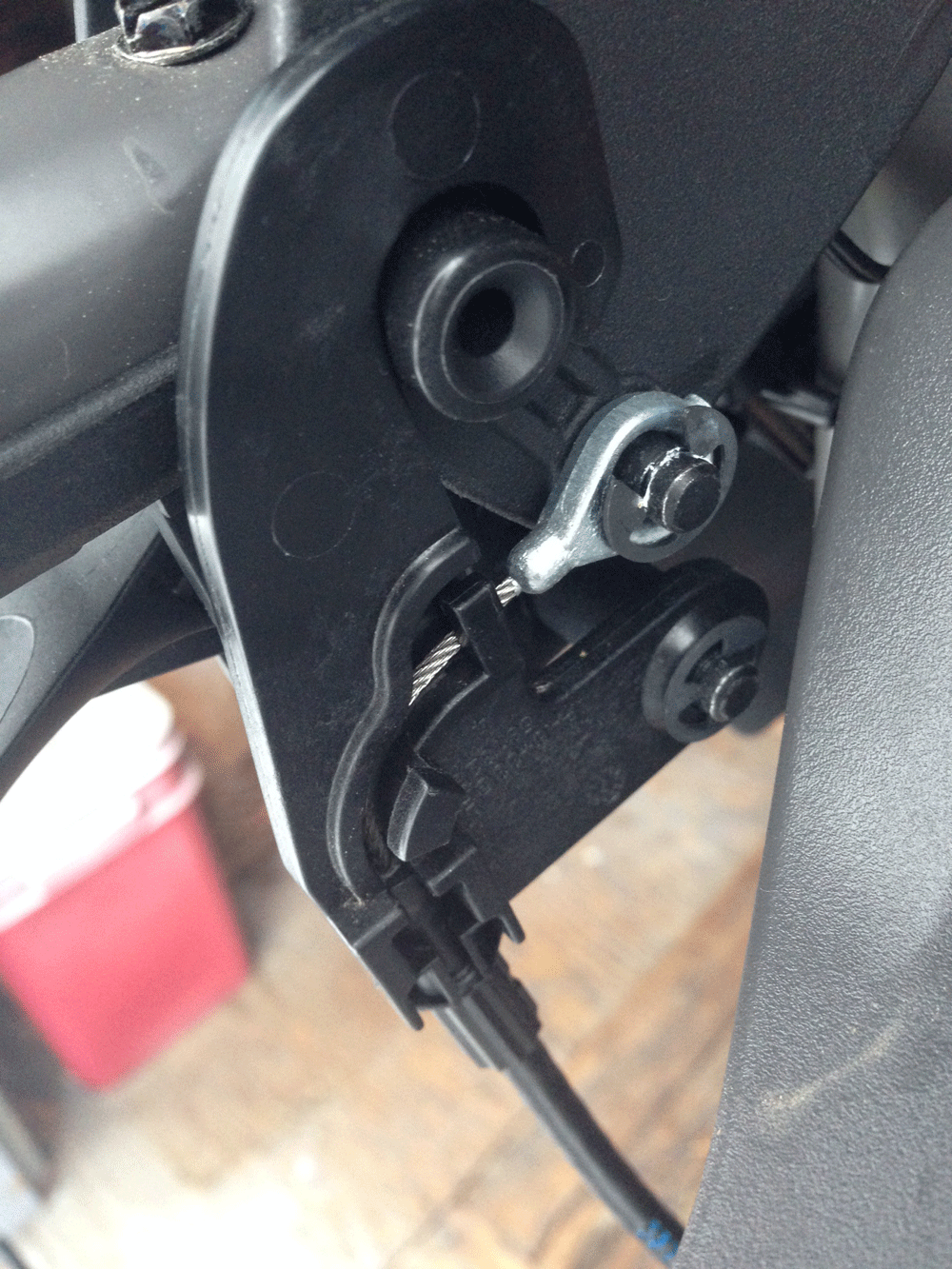 This is of the Auger lever depressed in lock position.
This is Auger lever not depressed.
Hope this helps you a bit. There is a bit of adjustment on left side on drive lever side.
---
2014,TORO 1128 OXE Power Max HD
Hank -


Super thanks for the super fast turnaround.
I've decided to play daddy time time with my 2 yr old.
Do plan to give it another go tonight before just to catch as much as before the freeze-over.

Thx much
Post Thanks / Like - 0 Thanks, 1 Likes, 0 Dislikes
Eyeboltman
liked this post
Did you get it to work for you???
---
2014,TORO 1128 OXE Power Max HD
Nada.

I'm going to have to look at the parts breakdown to see IF it's included. Auger side hardware seems to suggest it. Either I'm missing it or the ST300 has omitted it ?

I'll post pics later. Just came in from 3 hrs of blowing...grabbing some soup/ 'wich and back out to attack the EOD. Sun's out and that stuff is getting heavy.
1st Pic. Drive Side Lever
2nd Pic. Auger Lever
3rd Pic. Auger Lever held Down
As you can see, there is the interlock rod that runs betwenen the Drive Lever - Auger Lever. There also appears to be a ~catch~ bracket affixed onto the Auger Lever
I don't see any other hardware though the get's moved when I depress the Driver Lever that would latch onto the Auger catch bracket.
For all ya'll 300 series owners out there, if you have any insight, much appreciated.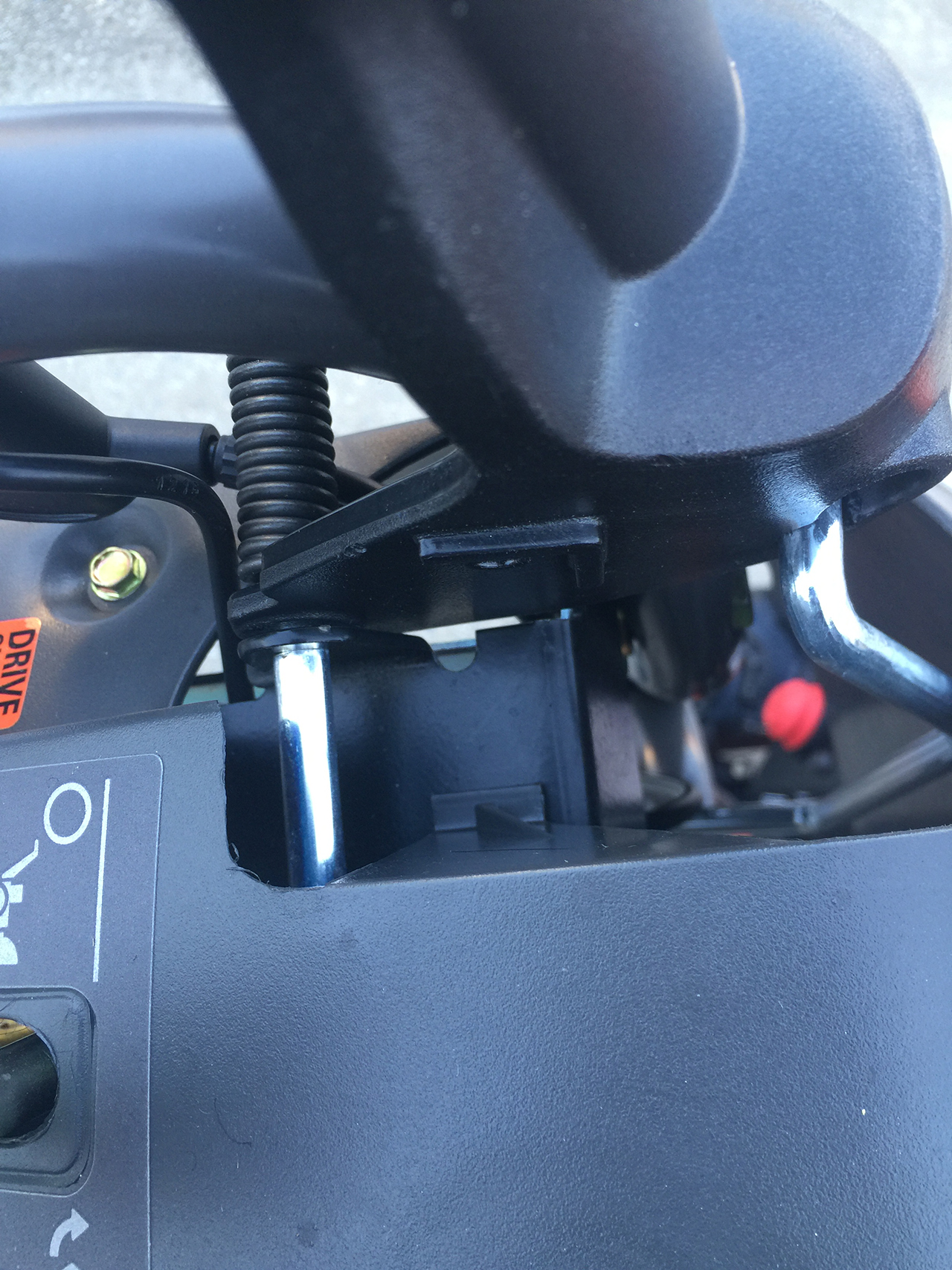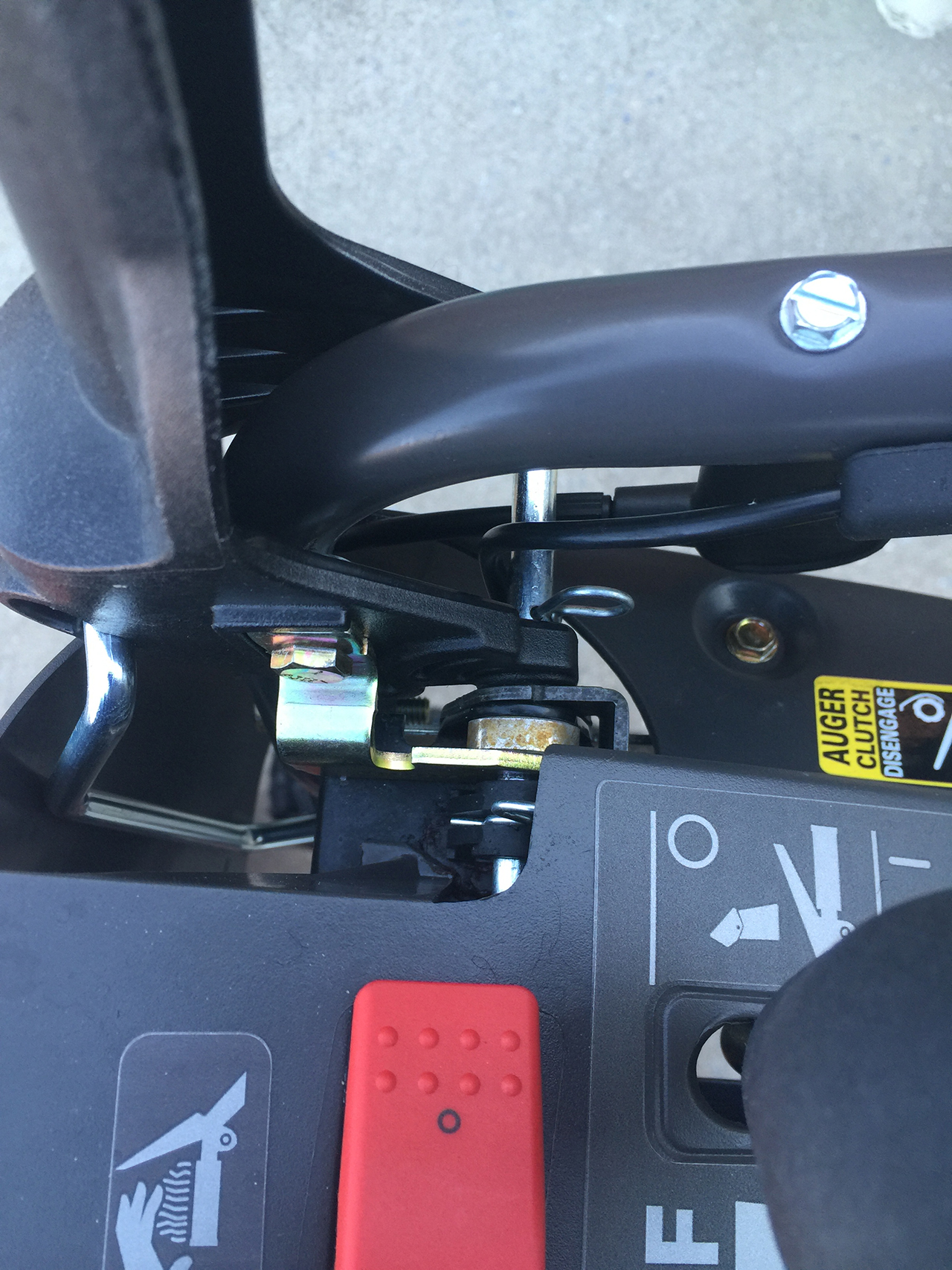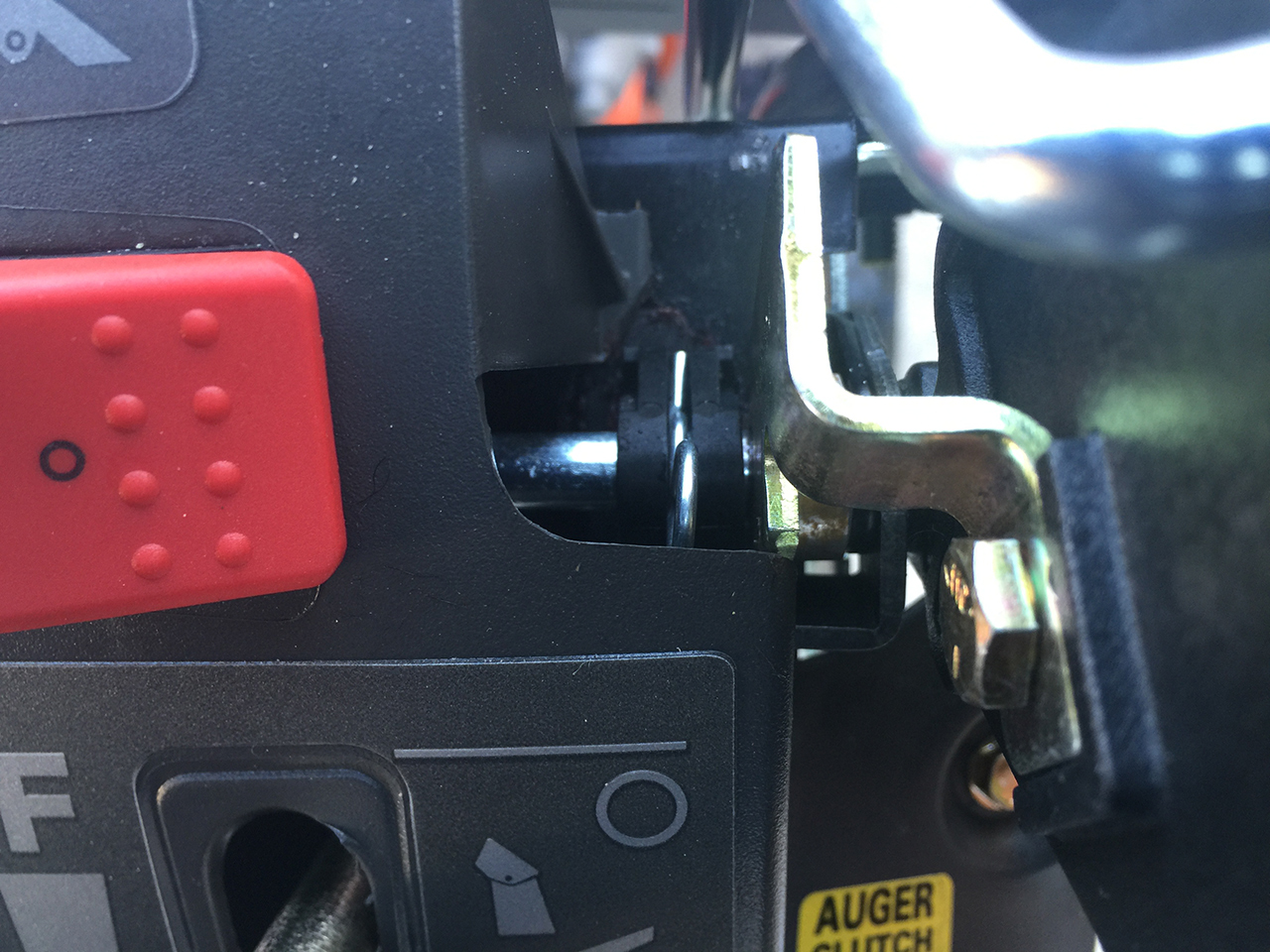 If I get a chance I will wipe on down to my dealer and see if he still a 300 left and see what it has for you.
---
2014,TORO 1128 OXE Power Max HD
All of the 300 series machines have been sold, sorry can not help you.
---
2014,TORO 1128 OXE Power Max HD