DeLorean/LMC 9ST Snowblower
---
I looked around the web but did not see anything about this.
Apparently John DeLorean bought a snowcat manufacture in the late 70's.
Logan Machine Company - Wikipedia, the free encyclopedia
They ceased operation in 2000.
I ran across this ad in a local want ads showing a snowblower, apparently from this company and wanted to show it to you all. It's not mine and I am not trying to sell anything. I just wondered if anyone has seen one of these before. I'm tempted to buy it just for kicks. Track is broken and I don't expect to find any parts for it anywhere.
Del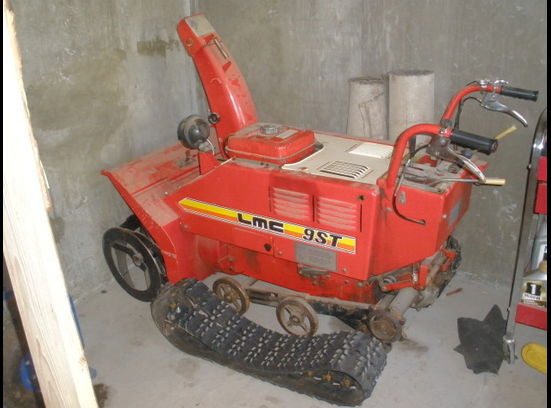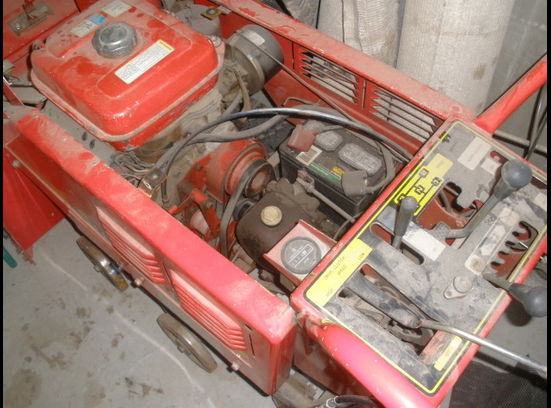 ---
Last edited by bwdbrn1; 12-16-2015 at

08:01 AM

.
Post Thanks / Like - 0 Thanks, 1 Likes, 0 Dislikes
Yanmar Ronin
liked this post
I have never seen anything like that. I have seen some Honda and Yamaha blowers from Japan that are similar though.
i could not find a single mention of this on Google so there cant have been very many produced.
Anybody recognize the 9HP engine?
if I cant get it back in working order is there anything worth salvaging in this 300 pound machine?
If I were to get it.
I must be crazy for thinking about it but it would be fun to say I had one just to tinker with.
it looks like a very well built machine, and while i am sure you it will be next to impossible to fine parts made for it, many of the parts will be generic to a lot of other snow blowers. If the price is right I would buy it and refurb it.
its nice that it has 12volt electric start and an hour meter on it.
Carl
I dont want to step on your toes so I will leave the state where it is out. I found the ad for that blower. That thing is incredible. If I were closer it would already be in my garage for the asking price.

found it poking around for info on it
Dbert,

If you are not interested in buying this item, please post a link to the ad so maybe someone else on this board might get it.
If I could figure out how I would get it out of the back of the pickup once I got it loaded, I'd have given the guy a call today.
Someone fix this up and tell us all about it.
Guy lives at a ski resort near Salt Lake City UT.
http://www.ksl.com/index.php?nid=218&ad=26731463
Finder fee is one beer.
---
Last edited by Shryp; 09-08-2013 at

10:12 PM

. Reason: Fixed link.
Try a Google search for KSL.com. Go to classifieds and search snowblowers. It's there.
Too bad it is so far from me. For that price it would go home with me in a second.