8hp Briggs carb question
---
Rebuilding my carburetor and I need some guidanance. I've watched the fanboy video where he cleans this same carburetor but there is one difference. When taking mine apart, everything is exactly like Danboys except there was a rubber needle valve seat in my carburetor. Danboys video does not have it. Also, when looking up the correct parts diagram, there is no rubber seat on it either. I'm guessing that somebody earlier on rebuilt my carburetor and put the seat in because it came with a rebuild kit, but wasn't supposed to. Does anybody know what is correct? I'm hoping somebody can clarify this for me. I purchased a rebuild kit that has many extra parts, clearly for several different versions of the carburetor. I'm away from the house at the moment, so no pictures of my actual carburetor, but I've linked an image off eBay of exactly what mine looks like, along with the parts diagram for my model of engine. Any help would be appreciated. The carb parts are currently soaking in carb cleaner until I get home. My engine is 190402-2720.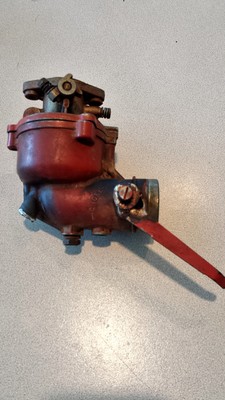 ---
Last edited by rack; 01-07-2017 at

05:54 PM

.
Those carbs were made with both types of needle and seat.Your setup is probably correct as long as it has an all metal needle.

Carbs that didn't use the rubber seat use a rubber tipped needle.

Install parts,make sure float sits level with unit upside down and you should be good to go.