LiquiVac Deal at Lowes
---
3 Quart LiquiVac at Lowes for $8.25.
I dont expect it to be awesome, but it's cheap enough.
Hopkins Oil Change System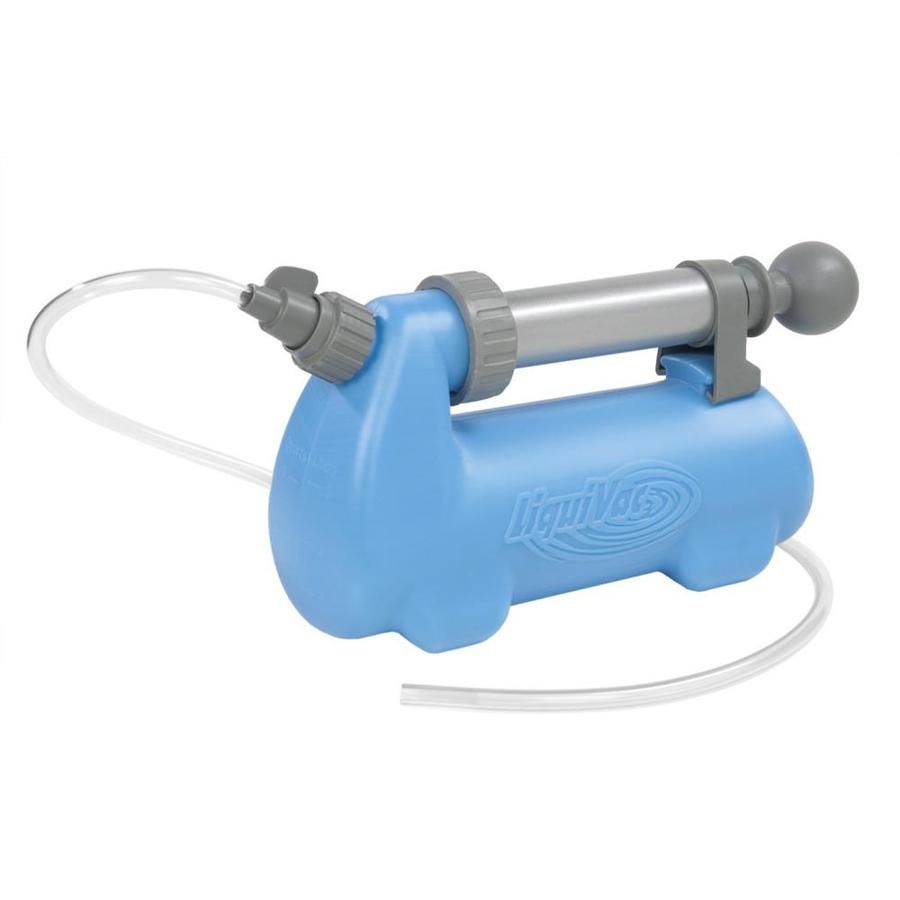 Post Thanks / Like - 1 Thanks, 1 Likes, 0 Dislikes
Grunt
thanked for this post
classiccat
liked this post
Since without context, this price didn't mean much to me: it's $32 on Amazon.

Seems like maybe clearance? It's not available at the stores near me, nor can I do in-store pickup, or have it shipped to me.

Seems like a cool product if they have them near you. You might be able to rig up something similar, but you'd need a vacuum pump, and if you could get this one for $8, that'd be way simpler.
---
Ariens 1024 Pro
Toro Power Clear 221QR
Toro Power Curve 1800
Not available at the Lowes near me either. Oh well.
I had one of those. Particularly disappointing product.

A not cheap but awesome alternative is the mityvac fluid evacuator.
---
Honda HSS1328AATD | Honda HS720 | Toro Powerlite | Simplicity 860se


To view links or images in signatures your post count must be 10 or greater. You currently have 0 posts.

have one also, and agree with above,they work but are problemsome with the pump end always coming off, work nice for a diys'er who may use it 2 or 3 times a year as it takes up little space to store
This thread has gotten me thinking.

I like the idea of this pump, because the liquid doesn't get all over the pump itself. Just the inlet tubing, and the inside of the container. You could probably have one piece of tube for oil use, and another one for stuff that's less-messy. To avoid contaminating a watery item with leftover oil, for instance.

You could make something like this using:
-a vacuum pump
-a rigid container (so it won't collapse under vacuum) with 2 air fittings

One fitting would connect to the vacuum pump, and should be located at the top of the container. The other would connect to the house that draws in the liquid. The fittings would not connect to each other. The pump creates a vacuum in the container, and the liquid gets drawn in through the hose, then fills the container, but doesn't get drawn into the pump.

The vacuum pump is hopefully the more difficult part. I don't know how slow manual pumps would be. You can get cheap ones around $10-15 on Amazon. Perhaps a shop vac could provide enough vacuum? It would probably be enough for water, I'm not sure for cold oil.

There are probably plenty of options for containers. A glass jar could work, just don't drop it. Even an old gas can would probably handle some vacuum.

By the time you did this, you may be better off to just buy something. But if you had a vacuum pump already, etc, it could be cheap to try.

I have one of these pumps from Harbor Freight it could probably provide a useful amount of vacuum. Adding a check valve, so you could build vacuum with multiple pumps, might be helpful though.

---
Ariens 1024 Pro
Toro Power Clear 221QR
Toro Power Curve 1800
I have one of those pumps that is now about 15 years old and it started failing after about 6-7 years. I replaced it with a MityVac MV7201 - the best of these fluid suction/dispensing pumps, I think.