Accelerator auger replacement
---
Hi,
I have a 4 year-old Cub Cadet Snowblower. The accelerator auger is broken. This is the auger that is in front of the other blades and is designed to break up heavier snow/ice. In addition to not being able to figure out how it broke (The shear pin broke too) I can't seem to find any information or tutorials on how to replace it. All the on-line videos concern the impeller and don't mention this part. Help!
Pull off the CASTER AXLE CAP (13) and then there's a 5/16-18 bolt (7) that holds the HUB CAP WASHER (18) in place. The Accelerator should simply pull off once the shear bolt is removed/broken. May require some twisting/pulling action if the pin didn't shear cleanly.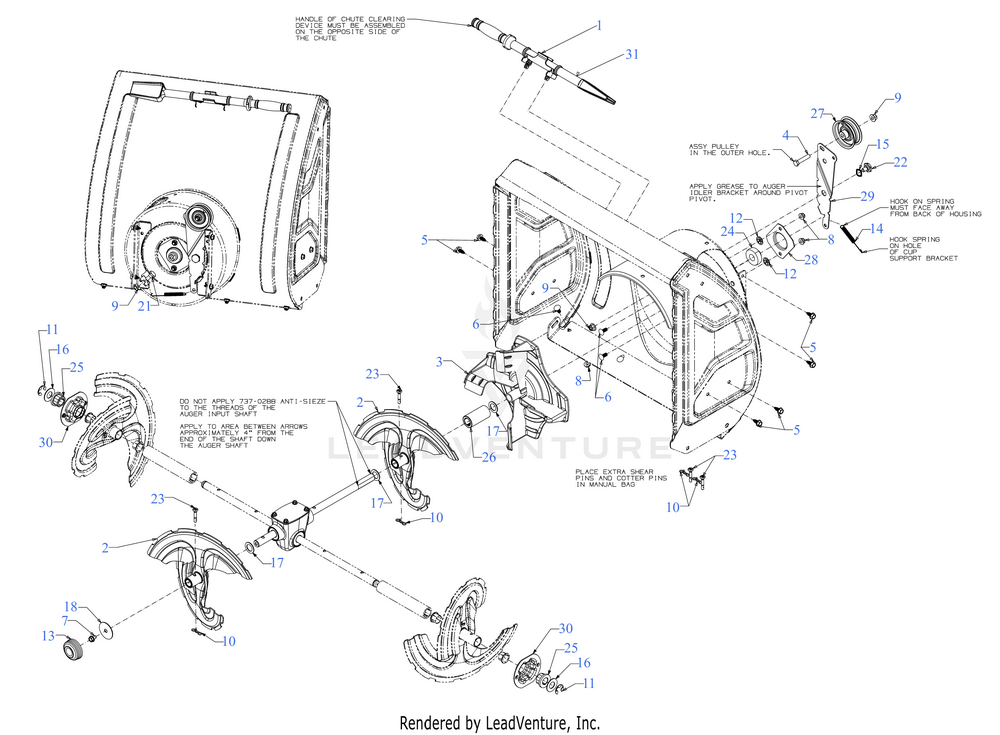 ---
Last edited by tabora; 02-13-2020 at

03:34 PM

.