7 HP Tecumseh engines
---
I didn't know which forum to post this in so here it is.....
I have three hm70 Tecumseh engines free to a good home. Two of them have spark and ran on either, the third is unknown as it has no starter and pull rope assembly is broken but turns over by hand. I'd like to give them to a local member here rather that sell on Craigslist. They obviously need to be gone through, at least pull the carb bowls and clean out the carburetor.
These are leftovers from all the predator re-powers I've done the last few years, should be good for somebody to tinker with. I'd like to give them away to free up my valuable shop floor space. Im available all this week for pickup. Im located in MA near hudson NH border. Please pm me and we can get the details worked out. Thanks..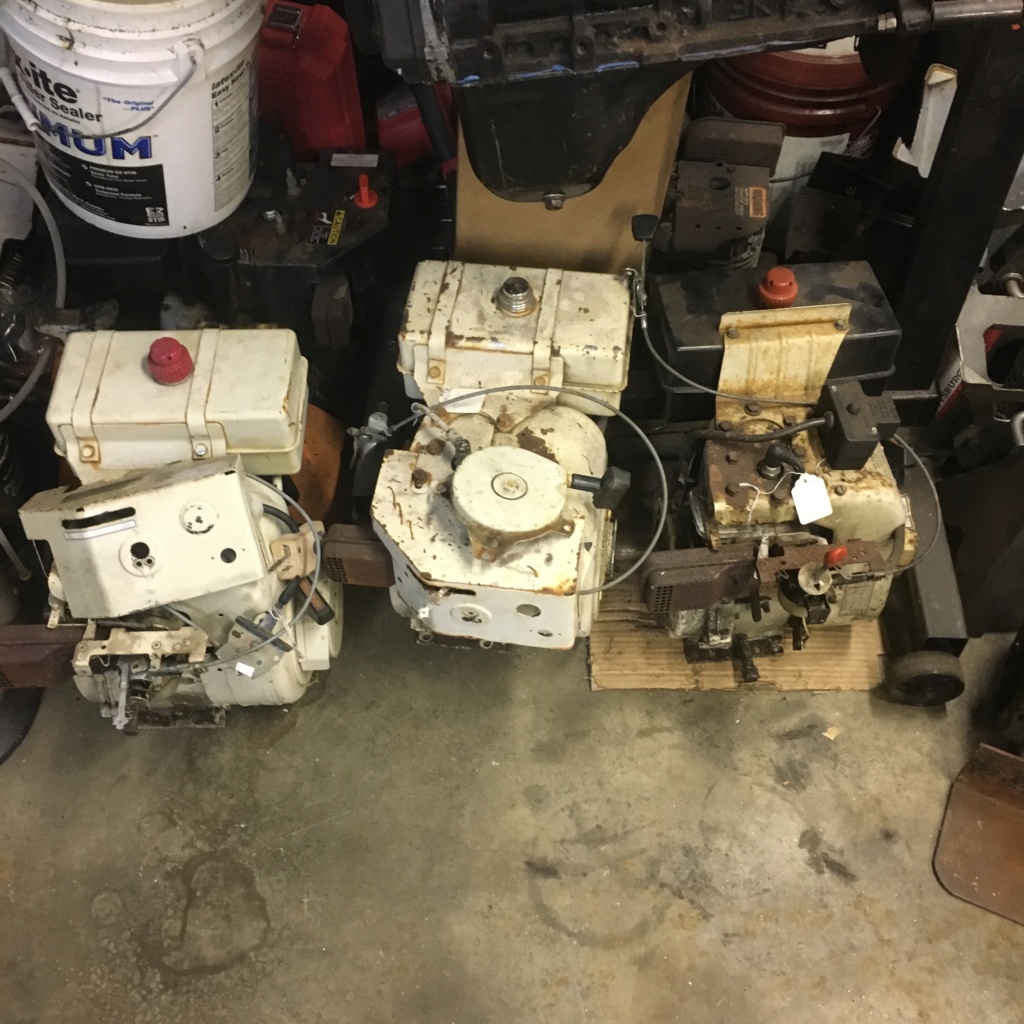 ---
Ariens 24" 910962 7HP
Ariens 24" 924117 Modified Pro 342cc / 15.50 GT.. Currently Under Construction and testing trials commenced .......
Ariens 32" 924044 Modified Pro 342cc / 16.50 GT
Ariens / Troy Bilt 36" Frankenblower
Post Thanks / Like - 1 Thanks, 3 Likes, 0 Dislikes
Jackmels
thanked for this post
I gave away a Bunch Last Year. Tired of tripping over them.
I'm tripping over a few myself...gave some away last year to members, still got a few.
Wish I knew last night. Would of grabbed them.