Light snow humor: Breakup Letter to Snow From the City of Boston
---
Dear Snow,
I could say ďitís not you, itís me,Ē but that would be the biggest lie Iíve told since I promised the British they wouldnít get shot at if they showed up by sea. It is you. Itís 100 percent you.
But it wasnít always you. Things started off so well between us; you were so novel, so beautiful, so calming and clean when we met. Remember how exciting it was when I shut down for the first time, and we skipped school and work, and frolicked through my streets together? The way you made me feel so pretty, so refreshed, and seasonal?
Iíll never forget those wonderful first days. But that was the early stage of the relationship; now youíre dirty all the time, you never clean up after yourself, and youíve grown even colder.
At this point, Iím just feeling...well, smothered. You wonít leave me alone. I tell you I need space and you just keep showing up. How do you not see that by always hanging around, youíre making me turn inward? I donít even leave the house anymore because I know youíll be waiting outside my door.
Even if you were to back off immediately, weíd still be totally over. Iím literally up to my neck in dealing with the mess you made. Because of you, I may need to borrow equipment from New York City.
Do you know how embarrassing that is? Those guys already think of me as their inadequate little sister, and now I have to go to them with my gold-domed hat in hand and ask for help?
Itís like youíve turned into this unstoppable monster. I donít even know you anymore. Youíve also ruined a lot of my stuff; I canít find like five-thousand of my cars, my bikes are all buried for the foreseeable future, and youíve killed every single plant I had.
Also, now is probably a good time to tell you Iíve met someone. His name is Spring, and while itís long distance right now, heíll be moving in hopefully sometime around March or April.
Maybe next winter we can be friends again. But until then, please lose my address.
Yours unfondly,
Boston
Post Thanks / Like - 2 Thanks, 0 Likes, 0 Dislikes
Grunt
,
joee5
thanked for this post
Thank you uberT, that is some funny stuff (unless your in Boston).
---
Toro 8/24 (38080) 1989
Toro 721-QZR (38743) 2015 (Hemi Predator Power)
Toro (51984) Hand Held Blower (For the light stuff)

Experience is something you don't get until just after you need it.
---
Last edited by Grunt; 10-11-2015 at

07:46 PM

.
Post Thanks / Like - 1 Thanks, 0 Likes, 0 Dislikes
joee5
thanked for this post
Man, what a mess
---
Toro Snow Commander
Toro Powerlite
Your neighbors.
---
Getting to know them.
Though I'm a bit more in the Burbs than this. A big storm on our street and the families out cleaning up the mess is a good time.
Is that a 30 pack of Old Milwaukee ??
---
Phil

Ariens 2 foot SHO
Looks like a 12pk sampler of Sam Adams...the preferred local brew to bribe by-passers...
Yeah, us suburbanites can't begin to appreciate the issues all this snow causes in an old city with its narrow streets.

I guess they're dumping snow in the harbor again. They have to get a waiver to do so.
Why people don't retire to Buffalo !
---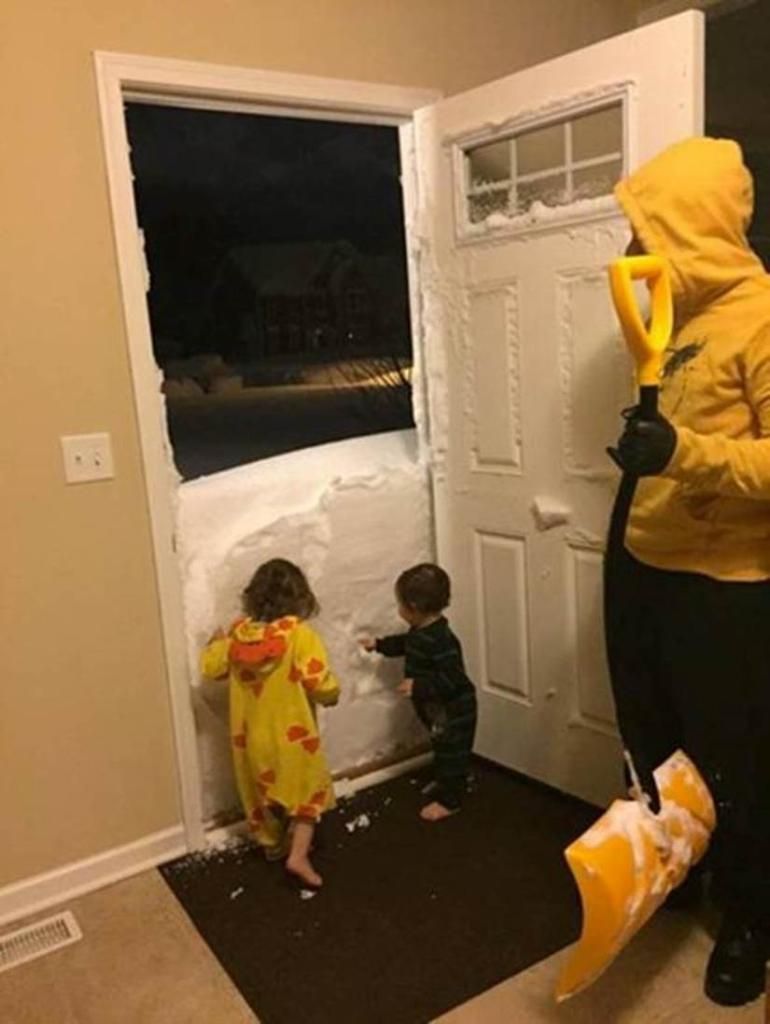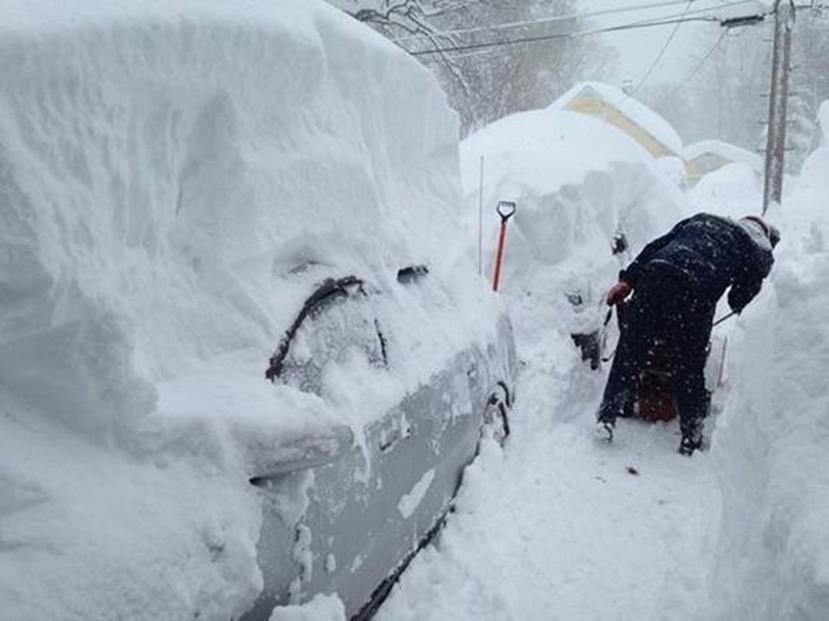 Spring is right around the corner
---
snow
---
Great post.
I spent the last 3 hours breaking off about 400+ lbs of ice overhanging my gutter in the front of the house. I heard some unhealthy noises and had to take action.