Hello everyone,
I received a brand new (used once) Craftsman 9/29" blower Model # 536.887992 on a trade for a refurbished Lawn Boy 2 stroke. It is very clean and minty. It starts good and surges at idle. Using it in the snow I 've noticed that it is beginning to surge a little even in the deep stuff.
Does anyone know what the stock jet size is? Would a one size up jet/drill or replace solve the surging in the snow? It seems a little lean as the plug shows to be a little white hued in color.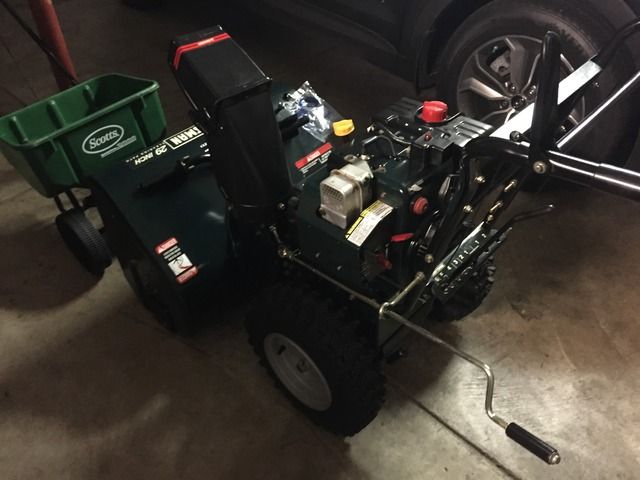 Also I've noticed that on my hills I could use more traction without chains on the coated asphalt drives. I've seen the 10/11hp 30" use a wider more aggressive wheel/tire set up.
Anyone know the size of these set ups? Pic below.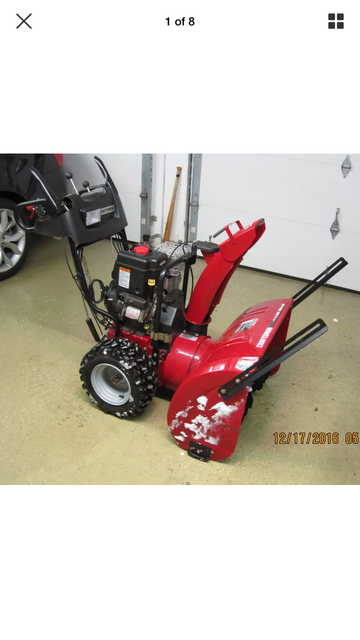 Let me know thanks!
George