Discussion Starter
•
#1
•
Hey all, just joined the forum today. I have been messing with the snowblower for a while now and was hoping to get some results here....
First off, i used this site to identify the year, and im 99% sure its a 1973:
The Ariens 1960's and 1970's Sno-Thro info site.
So i have been messing with the carb since this summer. i got this thing for free, threw on a new belt and cleaned the carb and got it running good. i played with the jetting and got that good as well. but when i would hit snow it wouldnt throw it very far. and after like 5 mins of use, it would want to die when i hit snow. i went through the carb again, installed a rebuild kit, messed with the jetting again etc etc.
so i tried it again today and the same thing is happening. it worked good for 5 minutes (except only threw snow about 6 feet). then after a few minutes when i hit snow it wouldnt throw any and would want to die. the only snow that would come out were logs. after i stopped the drive it would slowly push out 3 or so solid blocks of snow and ploo em right on the ground next to it. any insight?
i made a perfect video of all this but cant upload it! here are some pics though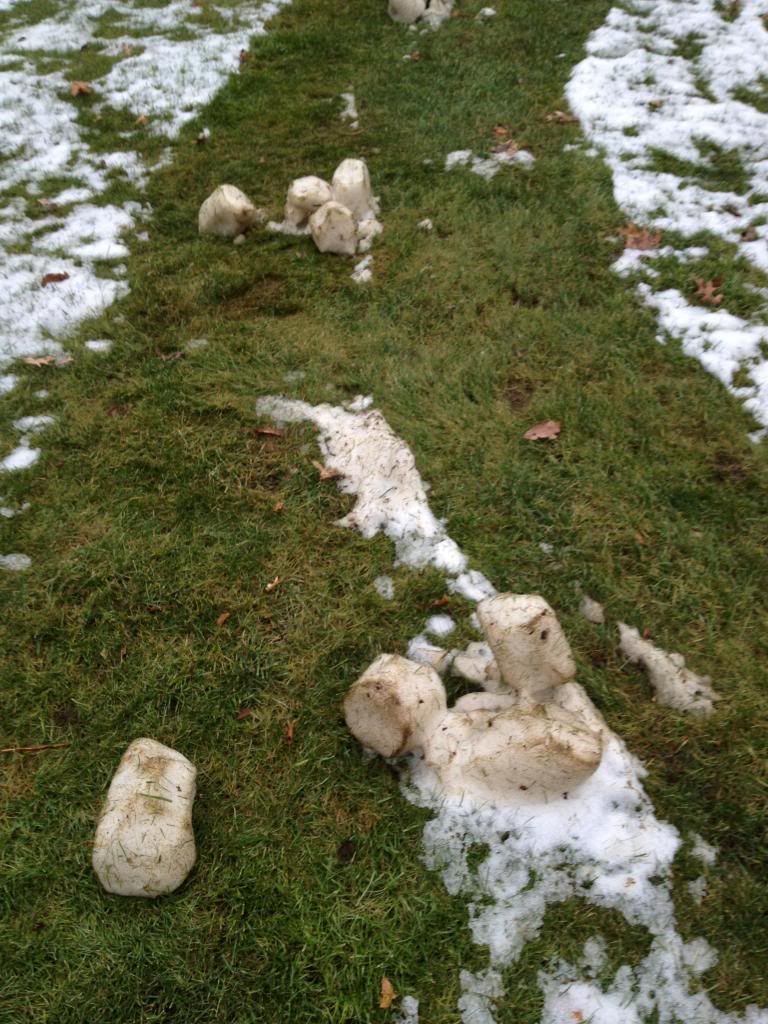 and i must add, one of the inner rotor fins is bent, but i dont think its causing such an issue....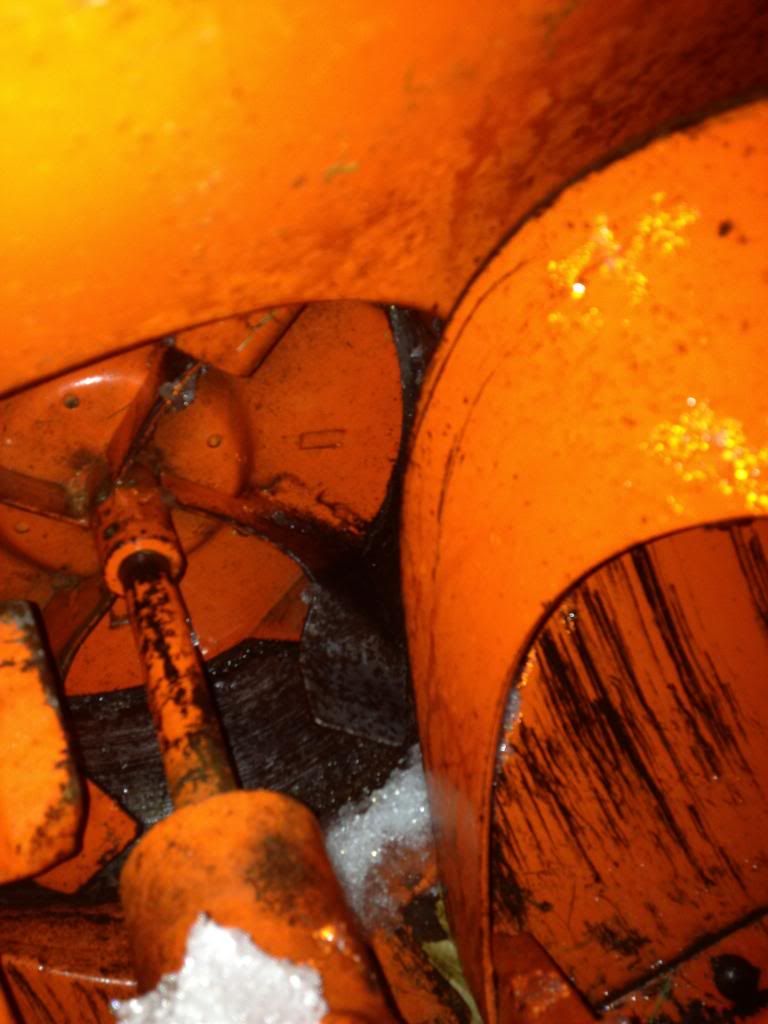 HELP I AM A NEW ENGLANDER! THANKS IN ADVANCE!