Discussion Starter
•
#1
•
I came across the upgrade and it seemed simple enough...of course nothing is simple when it comes to me doing anything.
Here is the link of the bridge rectifier I purchased...
http://m.ebay.com/itm/1pcs-High-Current-50A-1000V-Metal-Case-Full-Bridge-Rectifier-KBPC5010-US-Seller-/251483712332?hash=item3a8d98eb4c:g:43cAAOxyjxlTLlWr&_trkparms=pageci%3A817dcc9b-ae0a-11e6-b932-74dbd1808a2e%7Cparentrq%3A7aafaaaa1580a356d435c8d9fff3d3b7%7Ciid%3A21
Here is the link to the LED Pods I purchased...
http://m.ebay.com/itm/2X-3inch-24W-Cree-LED-Flood-Cube-Work-Lights-Driving-Pods-Off-road-Atv-Ute-Lamp-/281994307484?hash=item41a82ba79c:g:tO0AAOSw8gVX92dq&_trkparms=pageci%3Acfd22394-ae0a-11e6-b479-74dbd18027d6%7Cparentrq%3A7ab1abf21580a2ab9231617efff52970%7Ciid%3A1
Here is the snowblower they are mounted on...
It is an 8/26 and if came already with a full headlight on it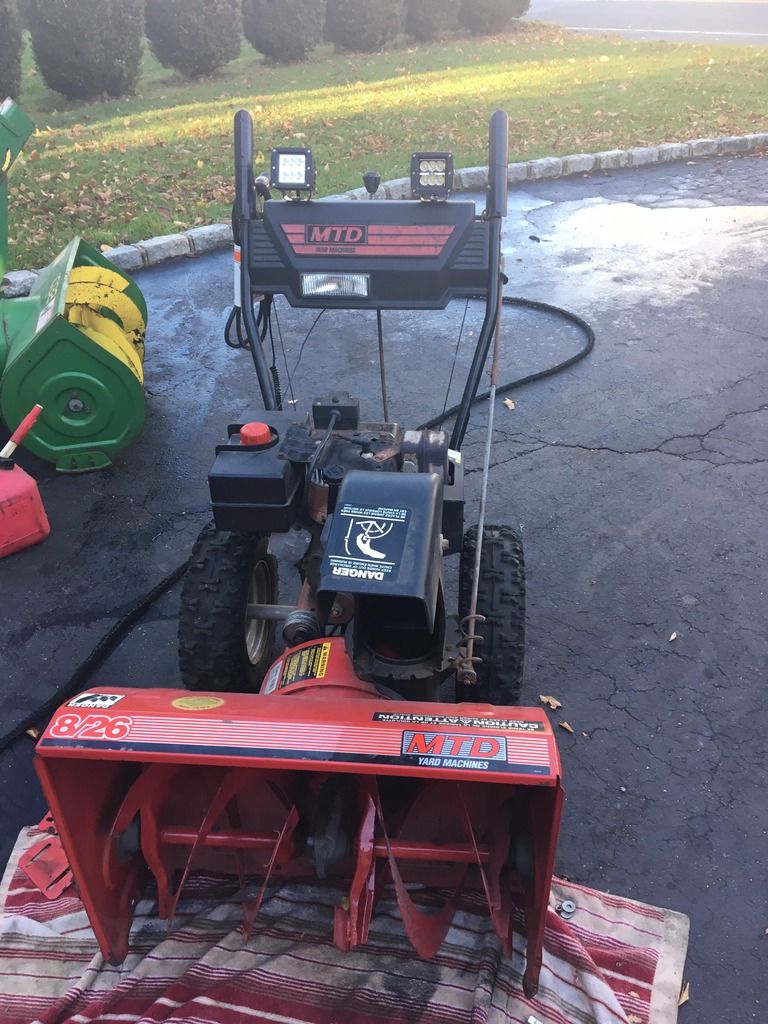 Here is just a wiring shot...PLEASE DON'T CRITICIZE the wires not butt connected together. Once I have the wiring figured out I will solder the wires and heat shrink them.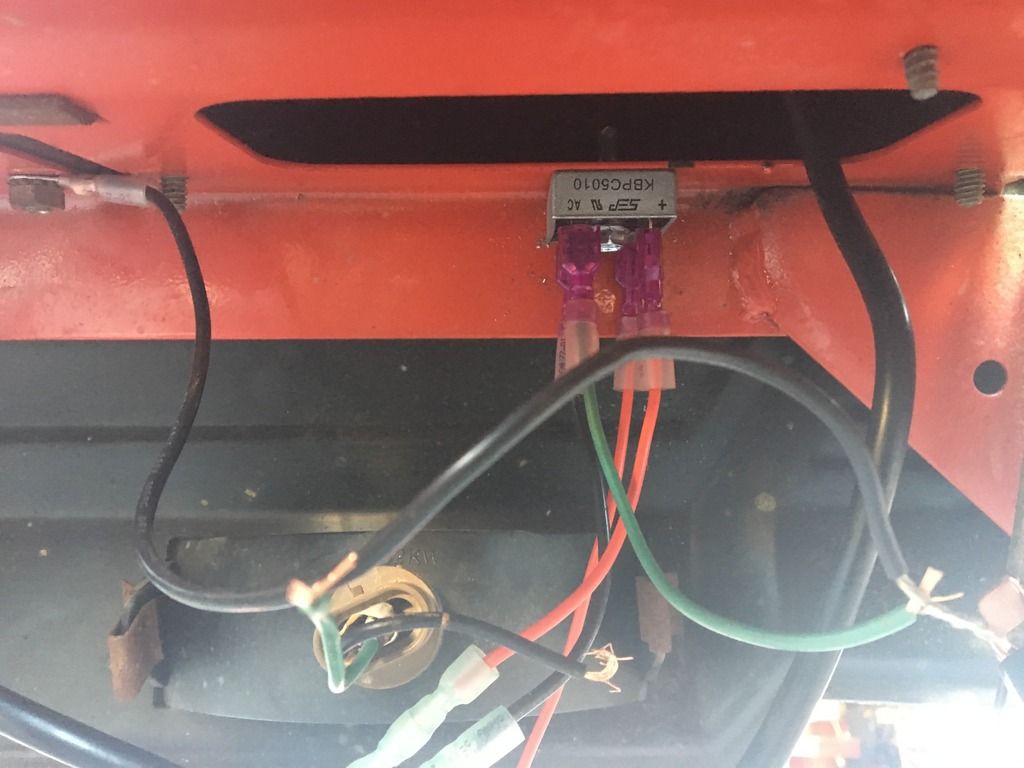 MY ISSUE...
At first I wanted to hook up all 3 just because...both LED Pods and the one halogen light.
That didn't work so I cut out the halogen light and just wired the two LED lights. I got the one on the right to work but not the one on the left. Snowblower ran out of gas...got it running again and now both don't work.
I have a test light with a voltmeter built into it and it's reading 8.xxV is that possible? How and dear god why me? Is there something I am missing. Electrical work is not my forte. I am thinking of just selling these and getting a small light bar? Just abandon the idea...