I was told I should write about my old Massey Harris snow plow tractor.
My Massey collection started way before the 1954 Pacer that is really my wife's tractor.
It started in 1989 when I decided I wanted an antique pulling tractor.
Finding that one was easy a 1951 44 with a single front wheel for weight reduction.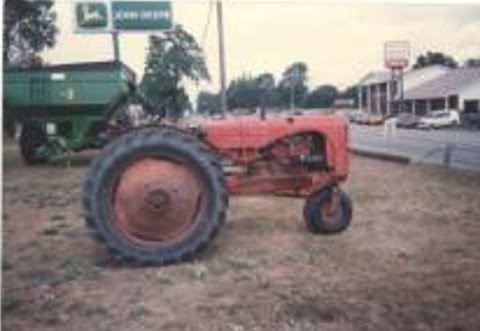 http://smg.photobucket.com/user/oldgrumpy/media/my%20tractors/44singlefrontwheel-1.jpg.html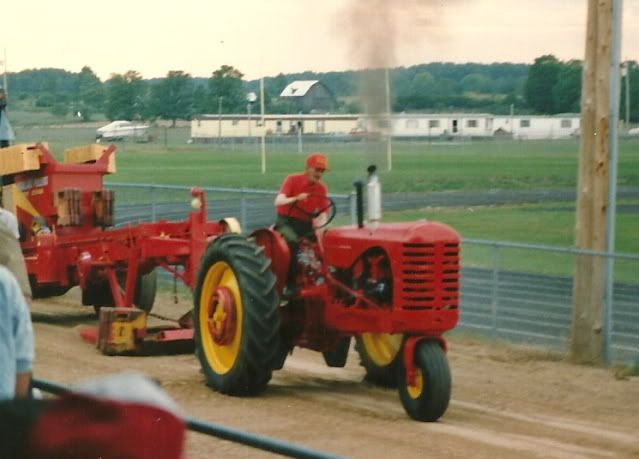 It needed some very hard to get parts so I went on a search for tractors setting in fence rows and behind out buildings that may have parts I could use. It became a day off from work day thing Kare and I did, drive country roads with the binoculars and spotting scope to get a closer look.
This (the top one) came up for sale at a tractor dealers auction to get rid of some old equipment. I bought it for the parts I needed figuring I was finished in my search. My dad said it was to nice to part out even though the diesel engine was seized. It is a 1952 44 special diesel.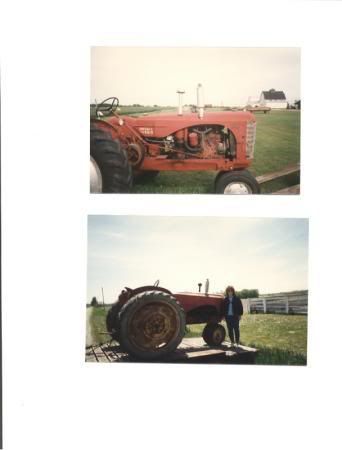 So back to searching then one day Kare said we should start collecting these old Masseys, you like them and it is about all your dad talks about.
Got tractor number 5 this 1951 Model 30 and it became my snow plow tractor with a Afro engineered 3 point hitch and back blade.
So one morning I come home from work and see a red circled add on the kitchen counter for a 1954 Massey Harris Pacer snow plow/dozer blade 2 section spring tooth drag and one row plow for sale and a note from Kare telling me she had called and we were going to look at it Saturday morning.
Kare fell in love with it and it became number 21 in our combined collection of 22 Massey Harris tractors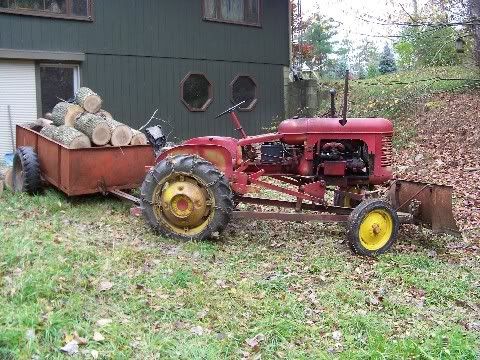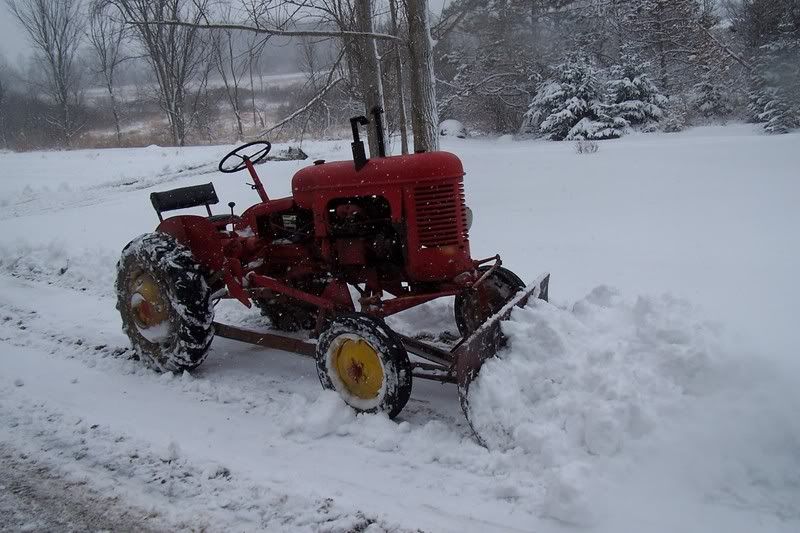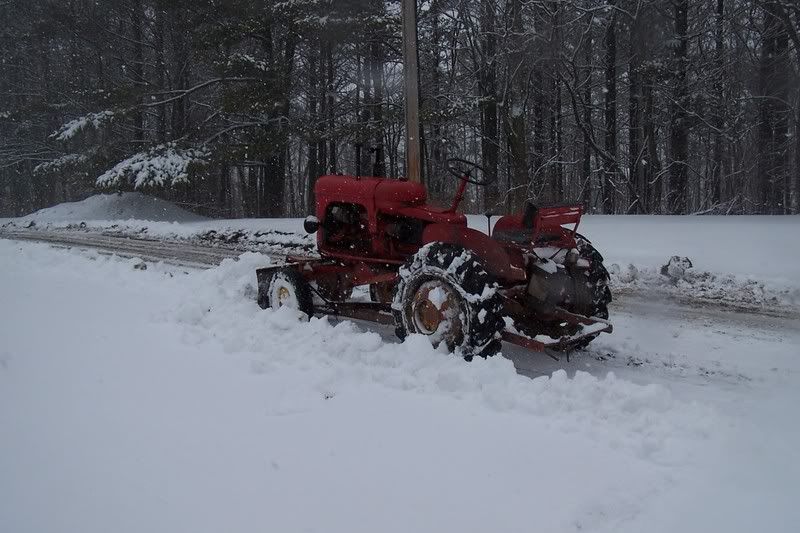 . I also have a 1961 Allis Chalmers gas and a 1965 Ford 5000 gas tractor in the collection. There Farm all H parked out back that a friend left here 17 years ago when he was going thru a divorce and has never attempted to come get.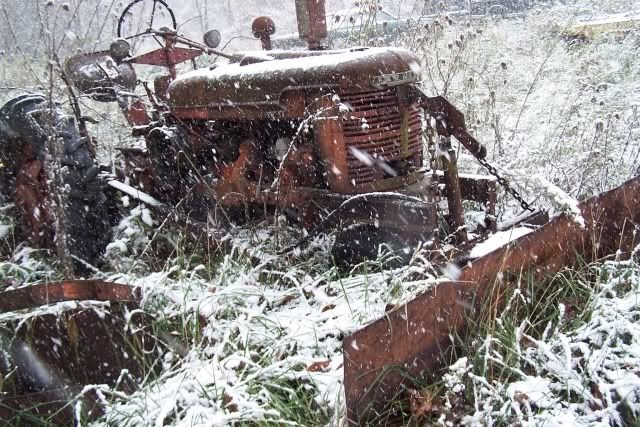 Al