Discussion Starter
•
#1
•
Living in WI I am no stranger to snowblowers and being nearly 50 I have a lot of experience with several different brands. From the old days of the bullet proof John Deere's of the 80's to Snapper to Ariens, and Simplicity. I always stuck with tried and true brands and avoided the cheaper off-brand units.
After a few years of using another quality brand snowblower, I finally got fed up and decided to give Toro a try. Due to the high price of the HD units, I just could not justify spending the extra $$ for a Toro. However I reached a point where it was only quality brand I had not tried and I am glad I made the plunge.
11hp on a 28" housing is AWESOME! This blower never bogged down and can really throw even the wettest heaviest snow. I was literally throwing about 30ft of the wet stuff. I was able to roll straight down the driveway with one hand on the controls and the scraper bar peeled the snow up right down to bare cement-even after I drove over it first! The blower does not jump side to side or spin or run out of power.
I am VERY HAPPY with this snowblower. Being my first Toro purchase-and an expensive on at that-I was nervous about my fist trip out with it. Nor did I want to have to explain to my wife that I did not care for this one either. This one is here to stay. Needless to say, I thoroughly pleased.
Well Done Toro!
[URL="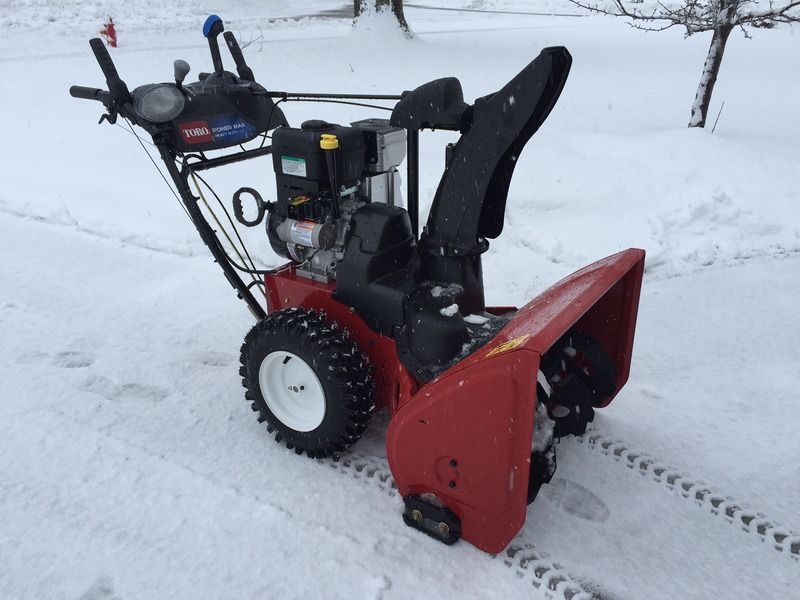 [/URL]