I was looking for a good back up for my aging MTD 4.5 with the 845 engine. It has slowly been declining in power and compression over the years (it had a hard previous life) but it has been very reliable and always always starts in one slight touch of the electric start button. It has done my big long asphalt driveway and parking area for years and when I started pricing parts (piston, rings, seals etc.) I stared getting the thought that i would leave it-nurse it and make it a back up and use it for very light snows or teach wifey how to use it (electric start). It just doesn't throw anything over 4 inches very far and certainly barely to the edge of the driveway even if i go down the middle and work both sides to the edge. The last cut really bogs it down because it has shrapnel from the previous passes.
I started looking for a two stage and found a minty nice 8/24 paid and will be picking it up Saturday.
But to replace the MTD (for lighter snows) which I am donating to the brother in law who is too cheap to buy anything (and I am frankly sick of resurrecting his old Echo 2 cycle Single stage) I stumbled across a minty clean 2450 single stage that looks to have been run maybe a handful of times. Still had packing stickers and tags online for a steal. I went out and bought it on the spot. It is truly almost new-the only wear is a little on the paddle plate, slight paint scratching
enough blab on to the
pics...
old mtd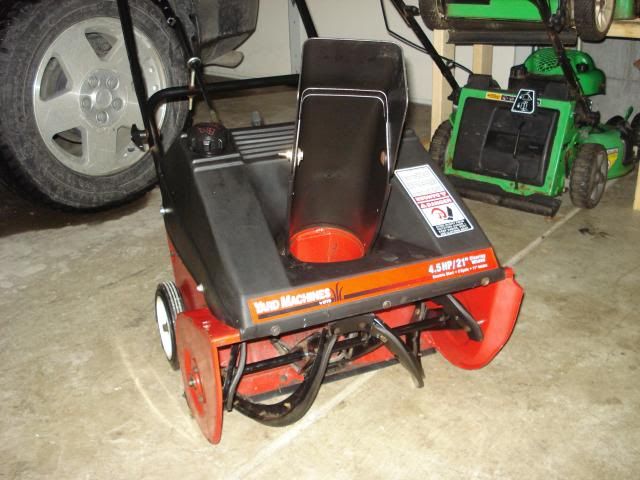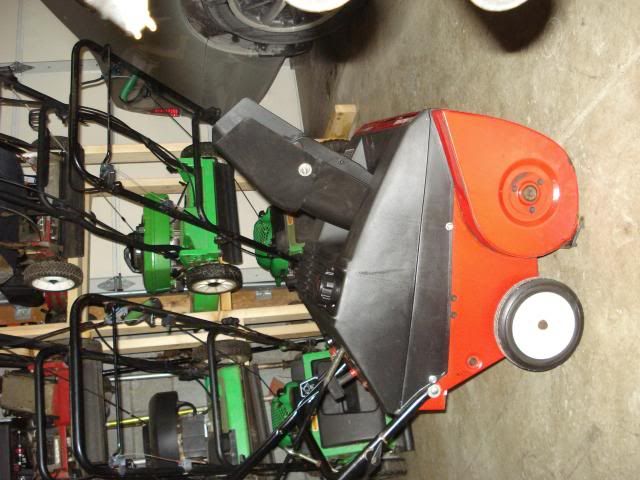 In with the new Toros!