Discussion Starter
•
#1
•
Starting on another ariens 10/32 rebuild.
Sadly this one will be lots of work as it has had a hard life, lots of worn stuff. I'll keep pixx as I go as to help others that want to do one of thier own machines.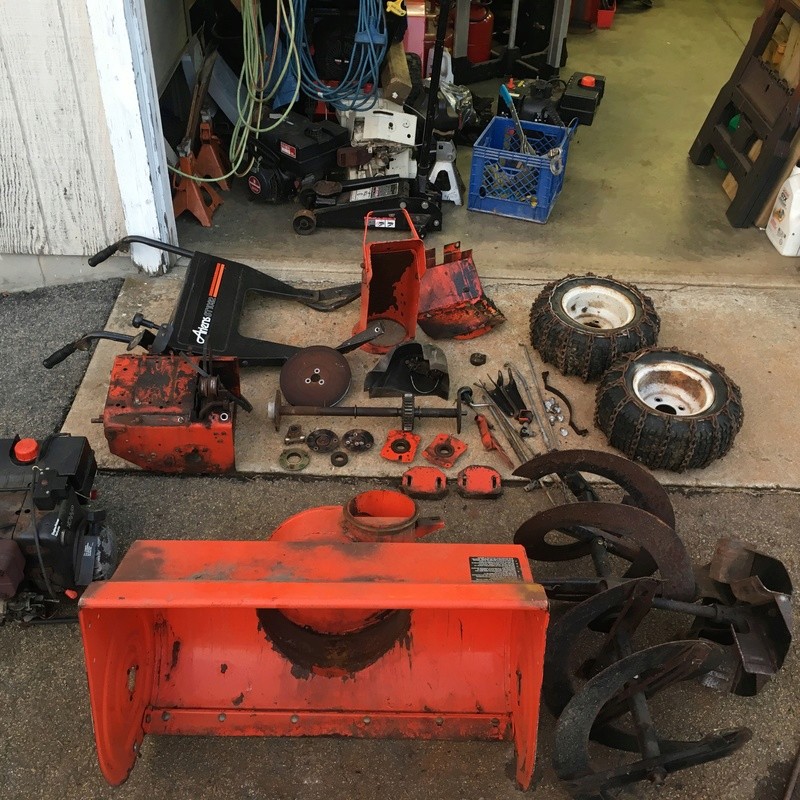 Augers were a bear to get apart, then gearbox was bad. After teardown it was a bad inboard bearing, which also took out the impeller shaft seal.