Discussion Starter
•
#1
•
Our new from 2006 Craftsman 31A-3CDE799 snowblower has fought its last snowstorm. After the the Simplicity wouldn't start I pulled out the Craftsman. That little champ of a Tecumseh motor fired right up, but the belt slipped off not long I started using it. The reason? Excessive flexing of the unit. Why?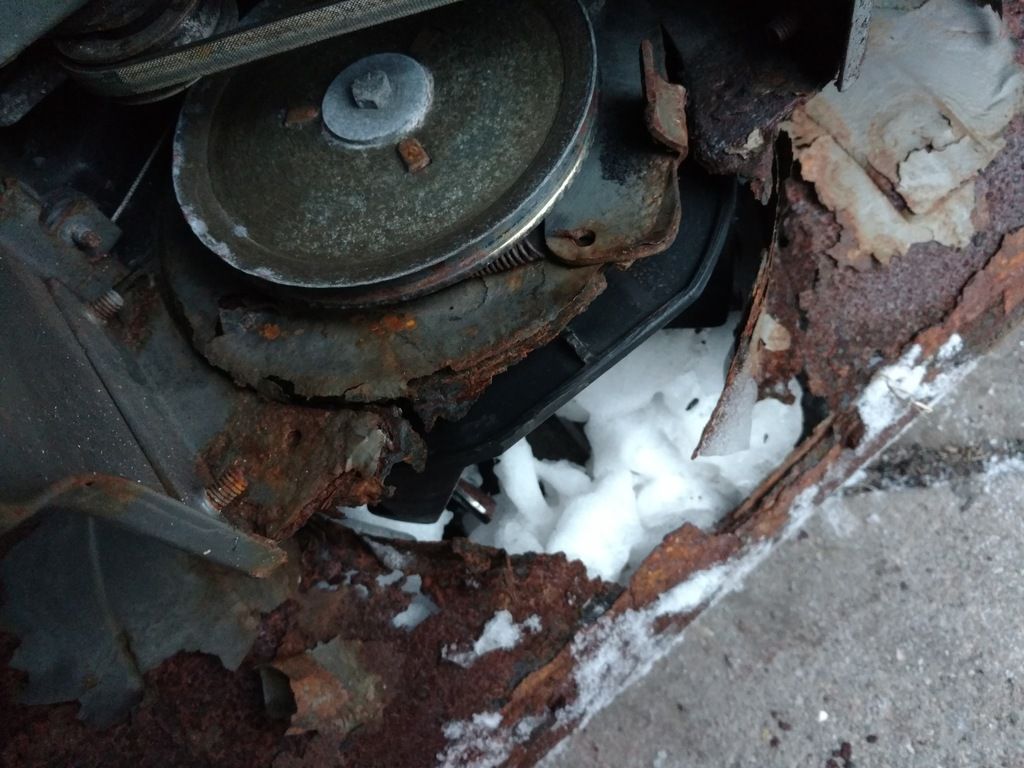 Because rust is an @#%& that's why. There's very little solid left of the blower housing. It's basically held on with two of its4 bolts, the belt, and hope and dreams.
Shame because the tractor is in good shape and everything technically works. If I could locate a front end for cheap I'd fix it.