My father in law bought this 1964 Simplicity Land lord in the spring of the year. My wife says he had some other little lawn tractor he traded in on it but she can not remember the brand or even the color since she was only 11 at the time. Dad got the mower deck and a dozer blade for cleaning his concrete drive way.
In 1968 after a huge storm dumped 28 inches of snow dad bought the snow blower for it.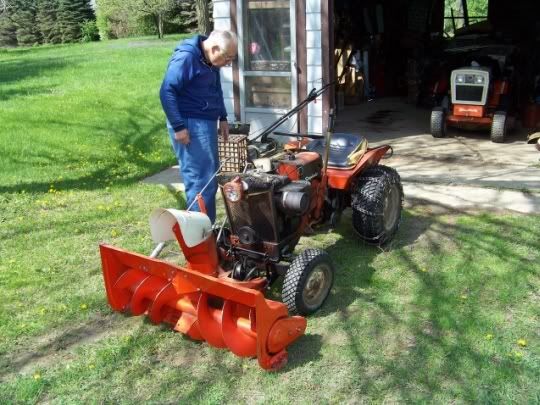 Dad was a very fussy man and took excellent care of all his tools and equipment. This tractor is all original except for the fluids and battery.
It is down right now because it needs its 3d set of points and condenser which I will install in the spring/summer.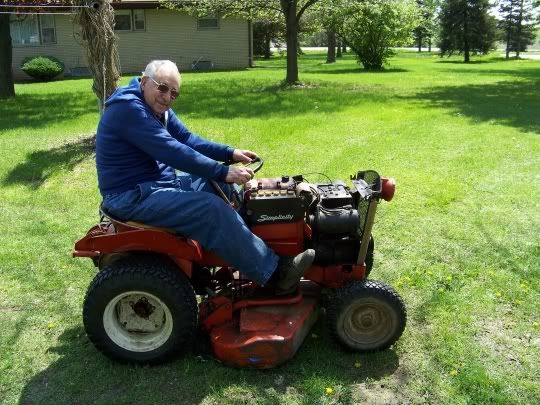 In April 1972 he bought a new Simplicity 7112, it became the main lawn mowing tractor and used in the winter to push snow with the blade.
The land lord took care of the garden rototilling and the snow blowing after that.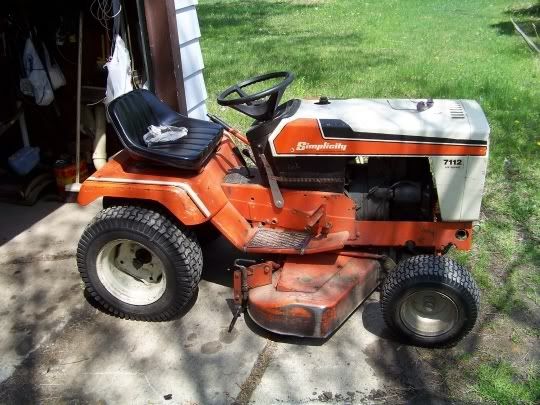 When Dad got colon cancer in 2003 and the chemo was kicking his butt his oldest daughter took over the lawn mowing, Unknowing by me dad was still cleaning the air filter and changing the oil and keeping every thing greased up. But after his death those things were not being done. By fall of 2010 it smoking badly and sil (old maid only a brain dead man would wed and I have my doubts on that even.) was whining about it and I got many a call that is had quit and would not start. Yet every time I got there it would start right up.
2012 mom gave in and bought a new 2012 Simplicity and since the dealer didn't want the old 7112 Kare said for us to buy it and have a piece of daddy with us till we passed.
The tractor was not all we got. Original sales recite on what dad paid for the tractor and mower deck. Every belt battery and other parts dad had bought was in the folder with the owners manual. Hey I told you dad was fussy.
I have used that 7112 a lot to mow a hill in the back yard and around tight bushes too. It has never stalled on me nor not started. Of course I don't do hours upon hours of mowing with it because I have a Exmark 60" z turn mower.
Anyway I will get around some time this summer I hope and rebuild the engine.
I hope some day to also own the land lord that thing does a real nice job with just 9 hp and the single stage blower.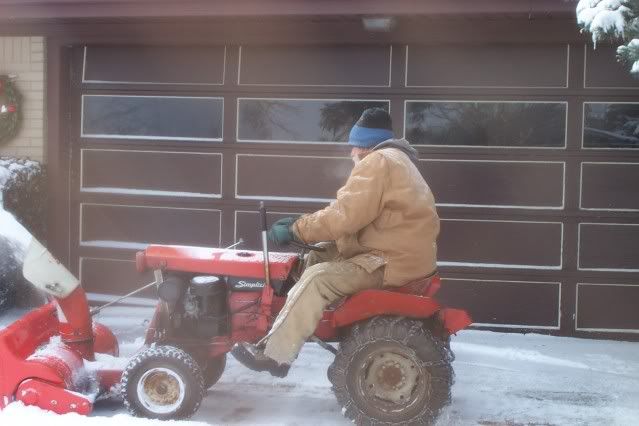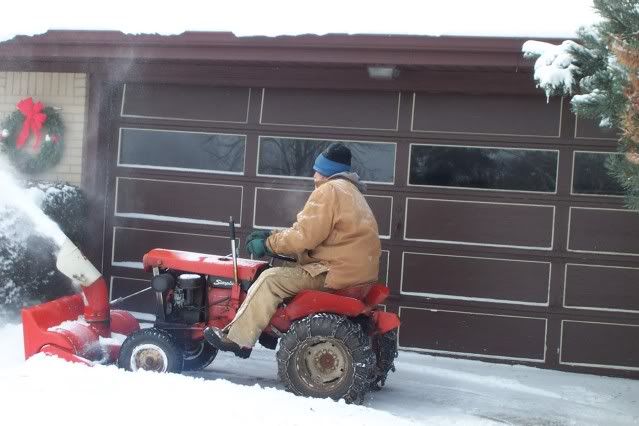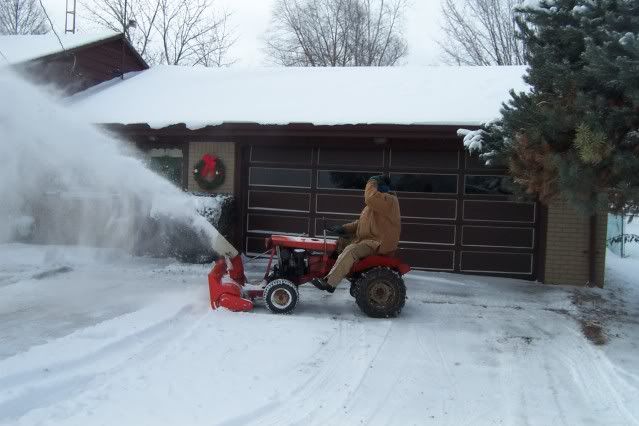 Al